Kelly McCormick's Business Tips
Selling Skills for Women and Men
Fire a Clientposted 12:04pm December 27, 2011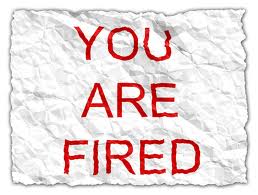 Sales Quick Tip #3posted 07:40am November 3, 2011
This is the third in a series of quick tips on how to 'sell without selling'.
Just like Quick Tip #1 and Quick Tip #2, the information comes from my book, OutSell Yourself: Go From Hello to Sold!
Okay, let's 'sell without selling'…
Top 10 Sales Booksposted 05:45am October 19, 2011
Small Business Trends just released its 'Top 10 Sales Books' list.

Drum roll please…my book, OutSell Yourself: Go From Hello to Sold with Ethical Business and Sales Techniques!, is on the list.

Here are all of the Top Ten Sales Books.
Sales Quick Tip #2posted 07:58am October 10, 2011
This is the second of three quick tips on how to 'sell without selling'.
There is an old saying, "People love to buy. But no one wants to be sold."
Keep reading to find out how to take the sleaze out of selling.
Raise Your Income!posted 05:10am October 6, 2011
What you 'think' is what you get. We've all heard it. Yet few people know how to 'profit' from this principle.
Well except for approx. 10 million millionaires in the USA, and some powerful forward thinkers.
Here are some of my tips and techniques to raise your thoughts and income.
Sales Quick Tip #1posted 08:16am September 30, 2011
This is the first of three quick tips on how to 'sell without selling'.
Unless you're a slimy used car seller, you'll probably like this approach. It doesn't turn people off.
Let's get started…
Make Moneyposted 08:56am September 28, 2011
Yes, there are people and companies making money right now. A lot of it!
Here are some facts, thoughts and tips to catapult you into the big leagues.
The Facts!
According to CNBC, "The number of millionaires in the [United States] is growing. The U.S. has more than 10 million.
Asking for Adviceposted 07:58am September 6, 2011
At age 21 I had my first business. I was young enough, and naive enough, to think that I knew everything. What a joke that was.
Within thirty days of hanging up the 'OPEN FOR BUSINESS' sign, I was almost out of business. To say that I was on a steep learning curve was an understatement. I quickly learned how to reach out and ask for advice, help, and support. Here are my techniques for asking for help, without appearing needy…
How to Say Noposted 07:59am August 31, 2011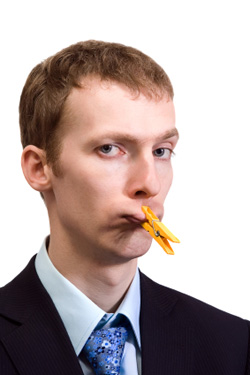 We teach people how to treat us. Well, that's what Dr. Phil says and I tend to agree with him on this point.
Many entrepreneurs and business owners have a tough time setting boundaries with their clients. It's understandable. When you care about what you do it makes sense that you'd want to give your best.
However, this can become a problem when giving your best means that there is little time, energy, or money left for you!
Identifying Benefitsposted 08:08am August 24, 2011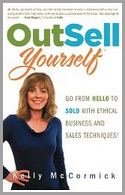 (Excerpt from OutSell Yourself: Go From Hello to Sold by Kelly McCormick)

Customers may be attracted to the features of what you offer, but it's the benefits of your products and services that really win them over. If you mistakenly focus on the bells and whistles, you could lose out.

Before we go any further, we need to make sure that we are speaking the same sales language. Sellers often confuse features with benefits. If we don't clear this up, the rest of what's here for you might not make sense…

Blog Updates Via Email: